Kinn Guesthouse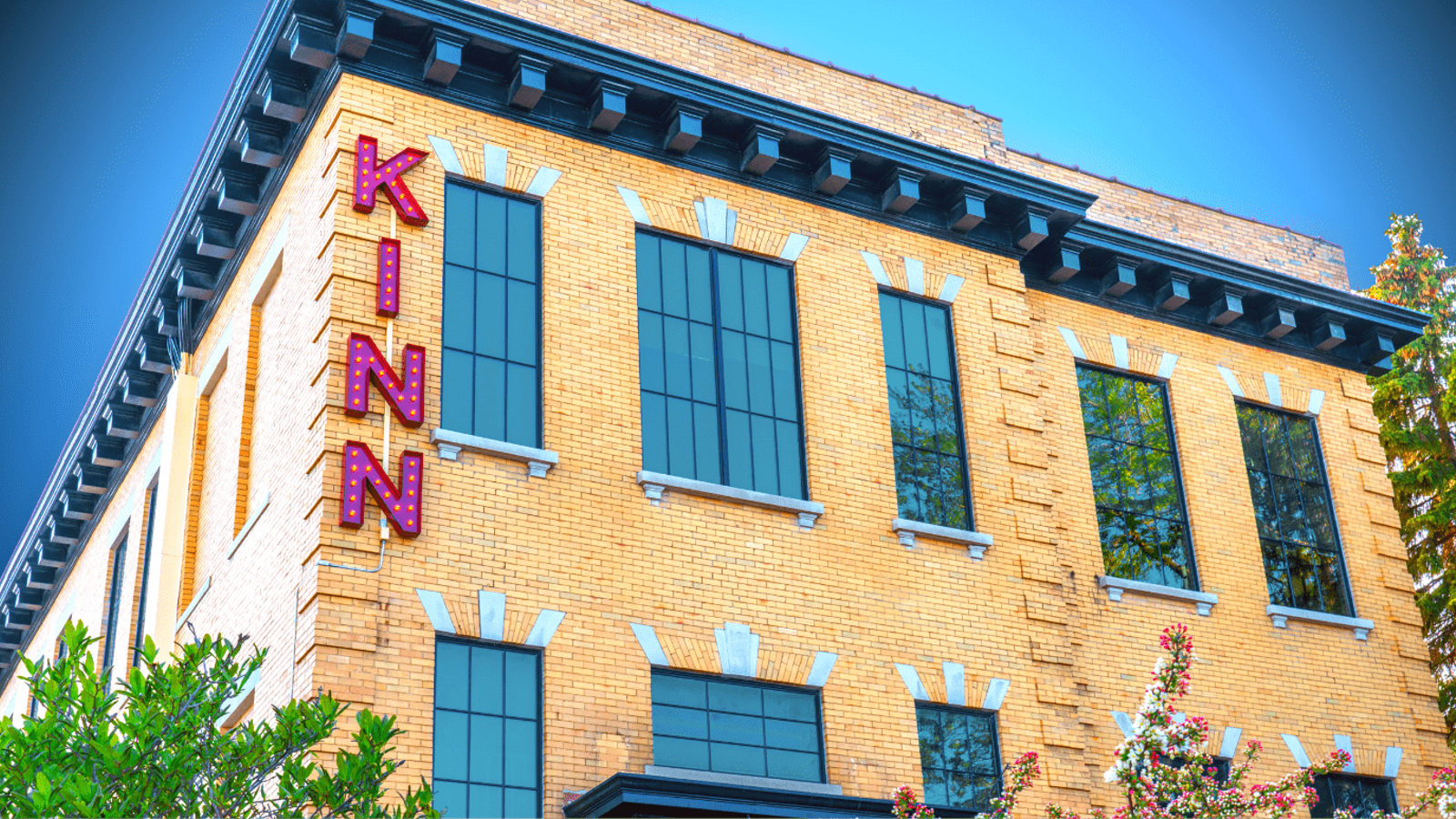 Connect With Milwaukee's Trendiest Neighborhood
If you like to stay in places that are a little more tucked away but still have plenty of local culture to explore, then our Bay View guesthouse is perfect for you. Located right on Kinnickinic Avenue and only a 5-minute drive to downtown, the Bay View guesthouse is nestled in one of Milwaukee's hippest neighborhoods. It offers eight spacious rooms with high ceilings, fully furnished communal kitchens to prepare meals and, for guests looking for an authentic Milwaukee experience, walk right out the door to explore the area's most eclectic shops, eateries and pubs.
Get a Feel for the Bay View Area and Our Guesthouse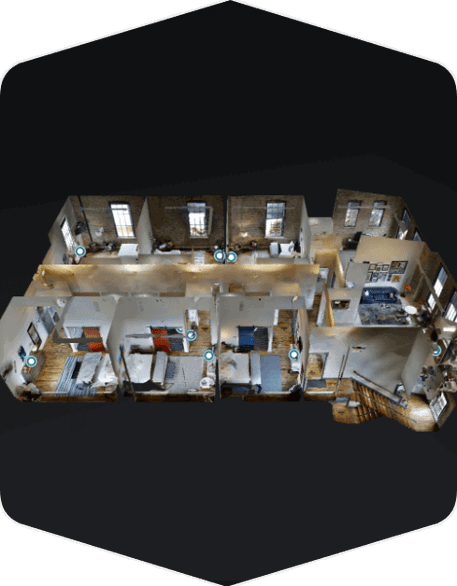 Kinn Bay View 360º Virtual Tour
Our 8-room guesthouse is the first of its kind in Bay View. If you're not familiar with our concept, guests describe us as the ideal hybrid between a micro boutique hotel and a more residential style rental. Still not sure what that is exactly? Well…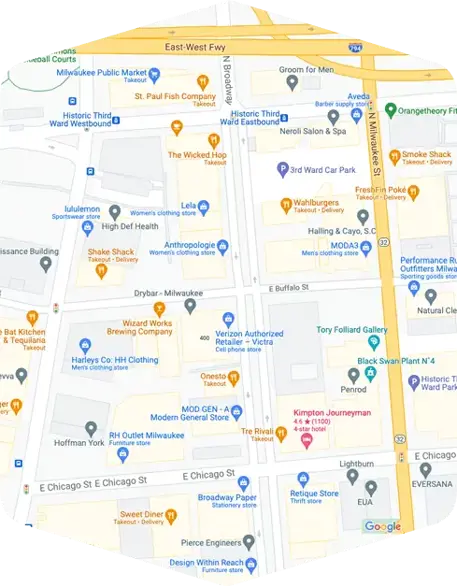 Bay View's Shops & Fun Stops
There is no shortage of places to explore, literally outside the doors of our guesthouse. From eateries and coffee shops to tattoo parlors and brewhouses, Bay View is home to one of the area's most diverse cultural scenes. Preview of a few of the local faves.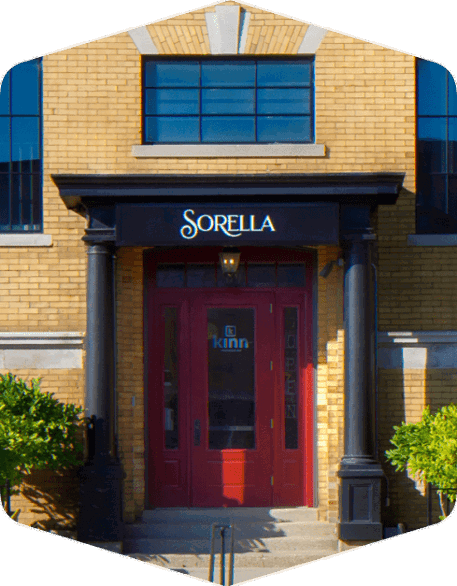 Our Building's Storied History
What began as a meeting hall for the local Stone Masons chapter evolved into a mixed use building, including the home of a Chinese restaurant and child care facility before the Bailey family converted this gem into a new local relic.
AT KINN DOWNTOWN, WE MAKE RESIDENTIAL SEEM PRESIDENTIAL
Or is it the other way around? Actually, it's both. We've poured our heart and soul into making sure every one of our rooms is the right mix of glam and fam. Here, you can kick back after work, shopping, and venturing! We promise you will feel right at home. For example, our private baths with walk-in showers and Waterworks® fixtures, appointed art from locals, Brooklinen® bedding, comfy Omaha mattresses, Apple TV, access to our fully stocked chef's communal kitchen, and more.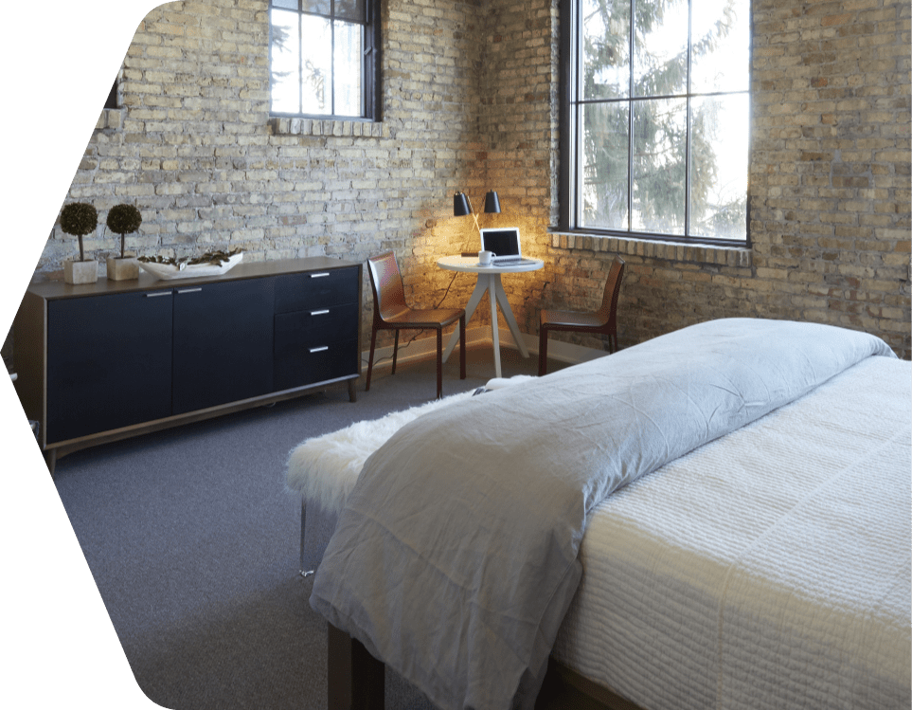 The Inspiration for Our Guesthouse Concept
What do you get when you combine a family's history and passion for hospitality, a street name, and the abbreviation for a native word that means "mixed"? You get Kinn, a one-of-a-kind hotel experience that perfectly mixes the eclectic style of a boutique hotel with the amenities and down-home feeling of a residential rental property. Learn more about the inspiration behind our unique approach to hospitality and why we chose Milwaukee as the perfect place to start this adventure.
FOUR-LEGGED GUESTS WELCOME
We have dog-friendly rooms in our Downtown Milwaukee Guesthouse. With hardwood and tile flooring throughout, messes cause us a little less stress. We also provide dog bowls for your convenience. The fee is $65 per pet with a weight limit of 65 pounds per pet. All dogs must be crated if left alone in the room. Limit of 2 pets per room. Please let us know during booking whether your best friend will be "tagging" along.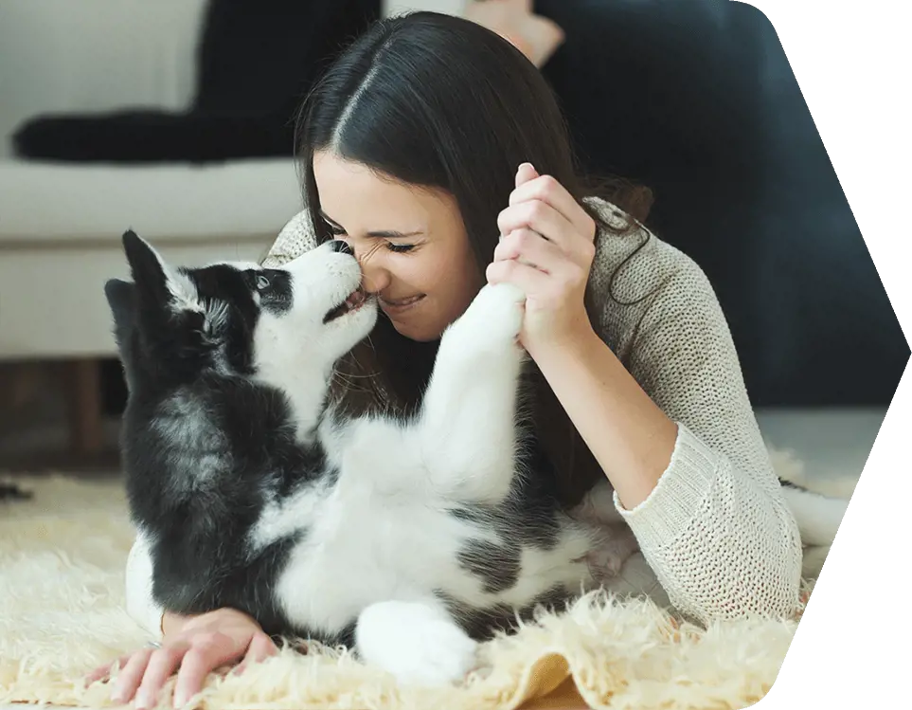 SORELLA RESTAURANT
ELEGANT AND RUSTIC ITALIAN DINING, ONSITE
Old school meets new school, East Coast meets Midwest, with a Southern-style Italian restaurant landing right in the middle of it all. Delivering distinctly Italian cuisine that's easy to pronounce and even easier to share, guests will enjoy seasonally inspired dishes throughout the year. Sorella serves healthy foods with elegant flavors, which are often made with locally sourced products.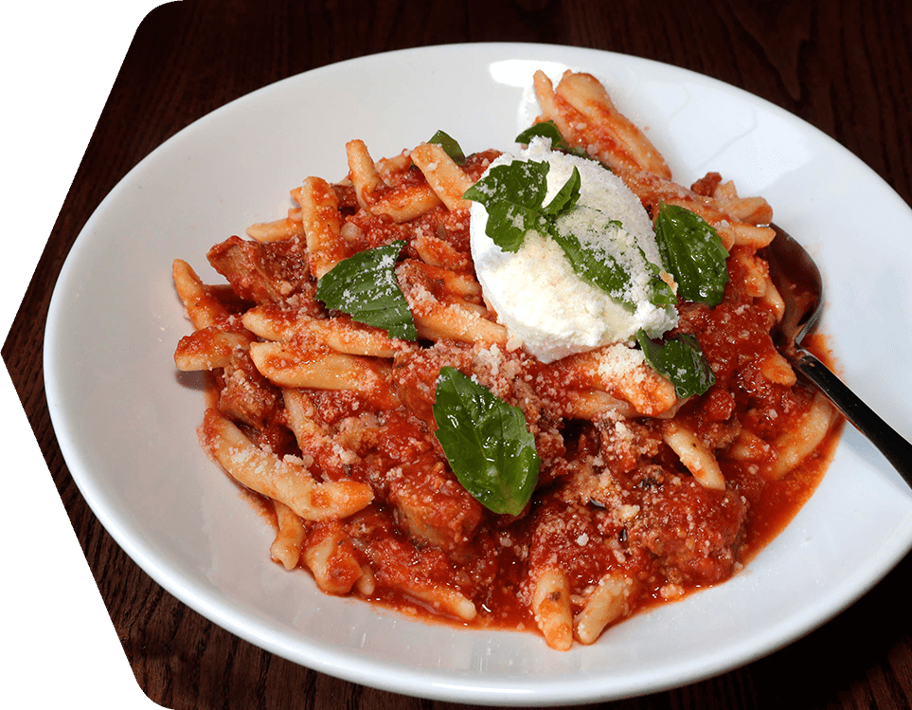 More Ways to Book and Enjoy Your Stay at Kinn Milwaukee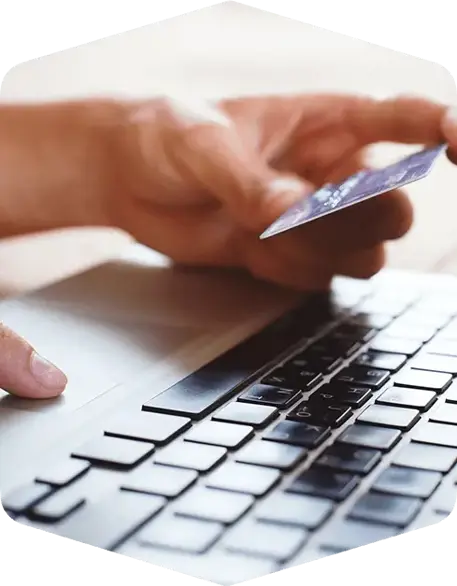 Booking Direct Saves You Coin
Besides saving 15% on any single-room stay, we'll price-match the lowest online rates. Enjoy earlier check-ins and later check-out. If that's not reason enough, how's never having to pay a cancellation fee. Who knows, you might even make it onto our Christmas card list.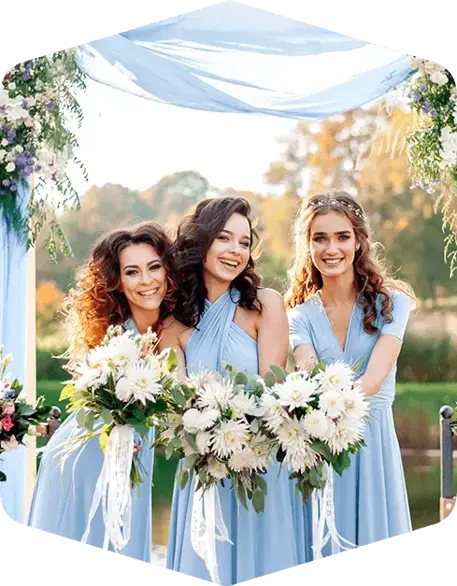 Book a Room or a Whole Floor
Planning a girl or guy's trip? Need a place for the whole wedding party to stay together? We rent entire floors of rooms and, in some cases, the entire property. Eliminate the hassle of offsite meetups and additional time crunch on your schedule by booking your group stay at Kinn.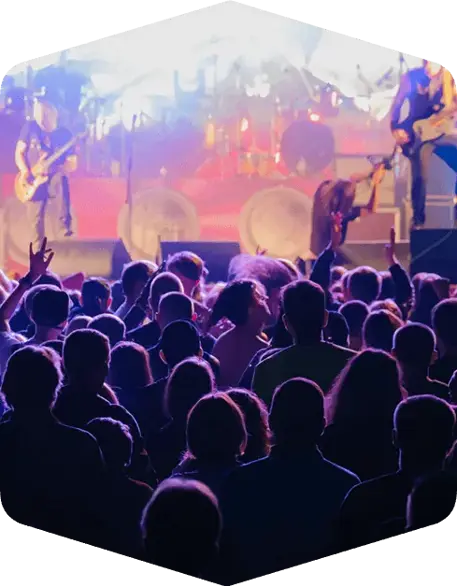 Events & Happenings
Live music, gallery nights, festivals, sporting events, live theater, you name it. Downtown Milwaukee has a lot of exciting activities going on throughout the year. We've included some of the free stuff as well as other cool things to do that are popular with the locals.
We are celebrating getting married yesterday and this was the perfect place to stay! Everything is so unique and beautiful. Suite 1 is amazing! Thank you so much.

CARLI & EVAN - 2019
Charles & Connie,
Thank you very much for making our stay so enjoyable! The Kinn is an incredible hotel, easily the best accommodations we have ever stayed in – the rooms and common areas were perfect and staying here was a great way to celebrate our daughter's 16th b-day with these other friends. We already looking forward to our next visit!

THE REILLY FAMILY - 2017
Kinn, you are a shining star. A lovely place to rest and relax after stressful days. We will be back! (but in Room 8 as aging pup can't do the stairs :)

AMY & LILA - 2021
Dear Charles, Connie & Kinn Team,
Bryon & I had a great stay! This experience is way better than any large hotel chain and we plan to be back when we next visit Milwaukee. Thanks for the croissants to send us on our way!
Take care.

BENNET & BRYON - 2020
Thank you so much for sharing your beautiful space with us! It was the perfect setting for my bridal party to relax in and get ready for the big day. Charles – you went above and beyond to make sure we had everything we needed. Cheers.

MARGARET M. & COMPANY - 2017