Kinn Guesthouse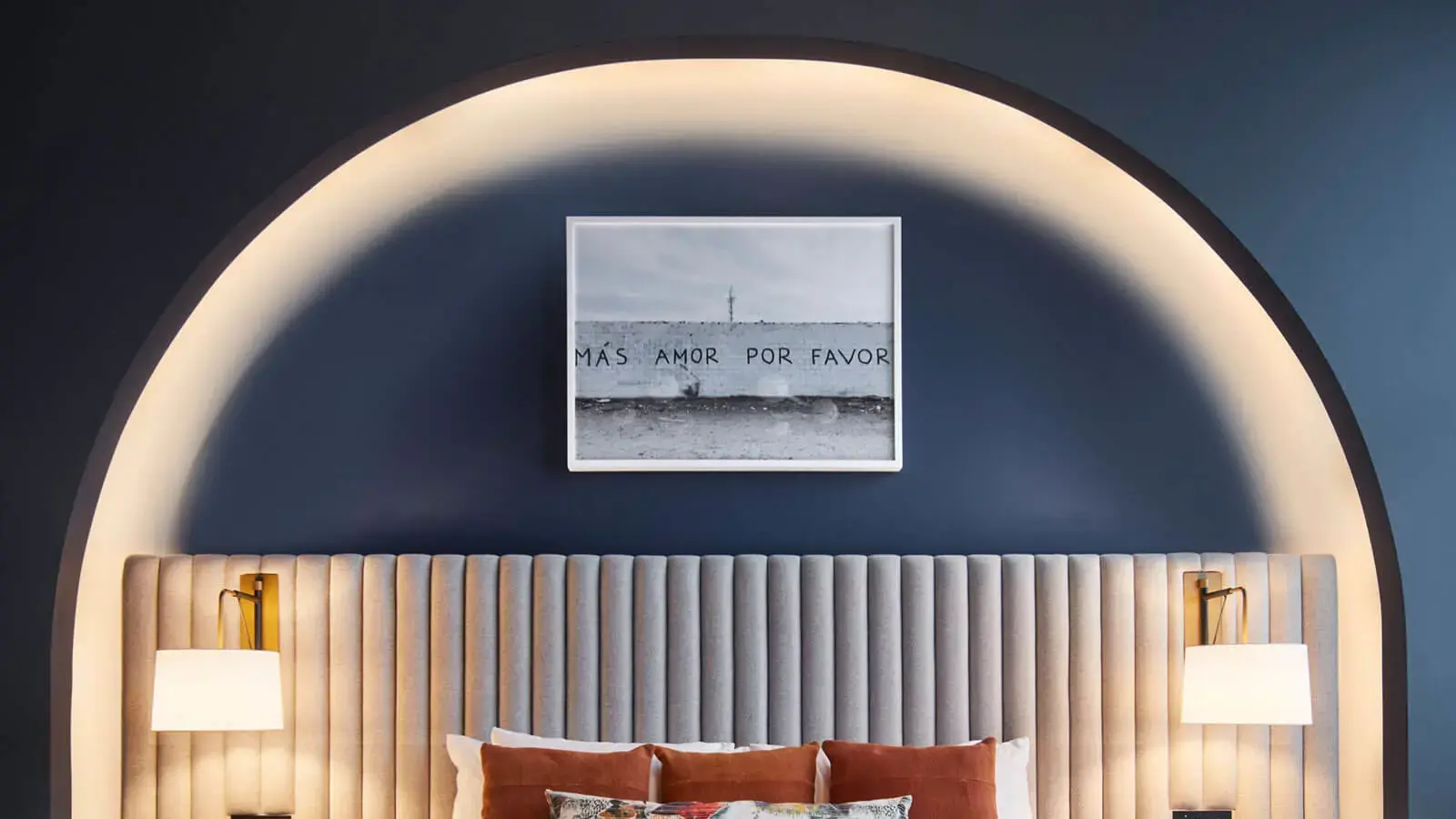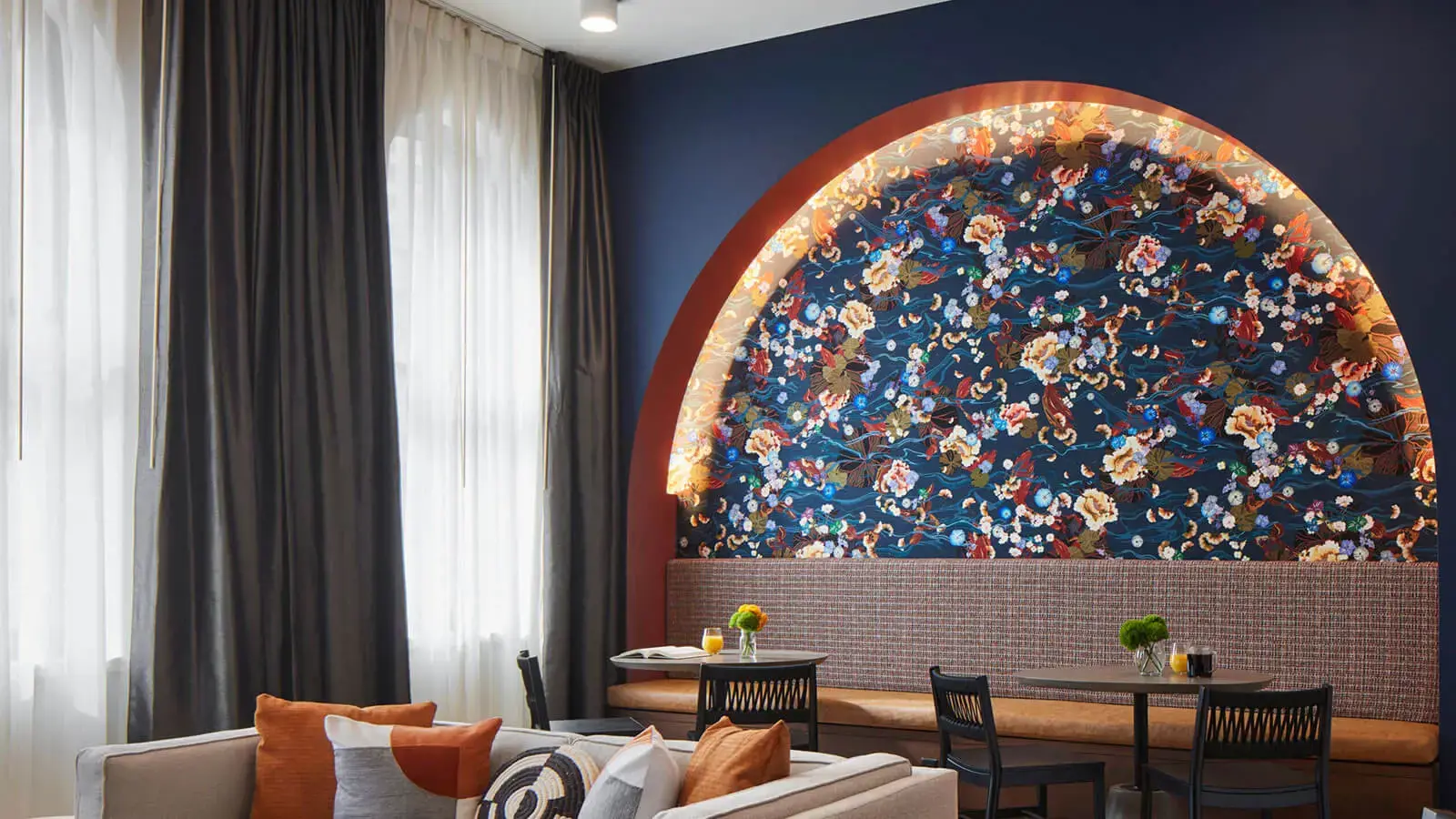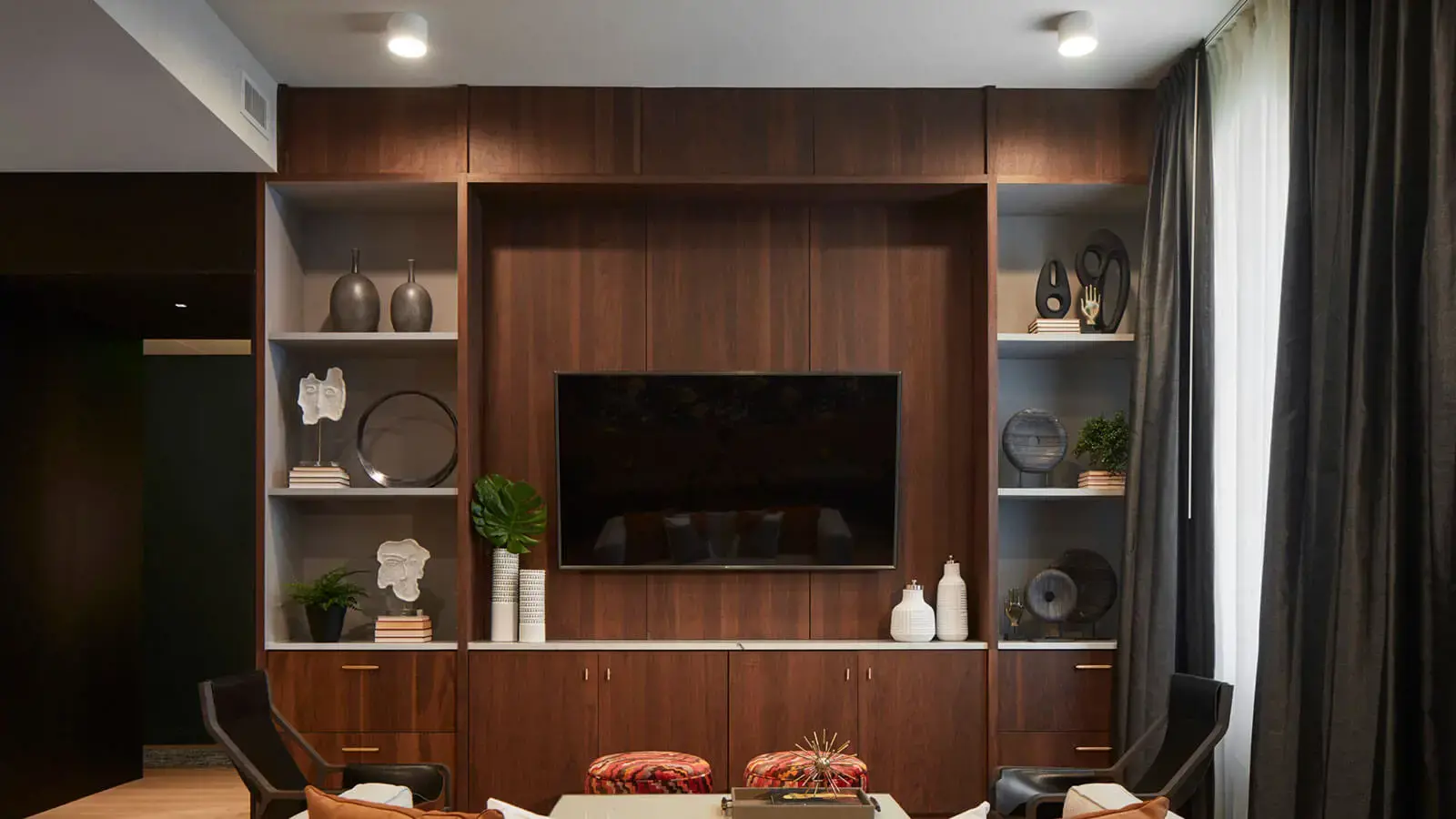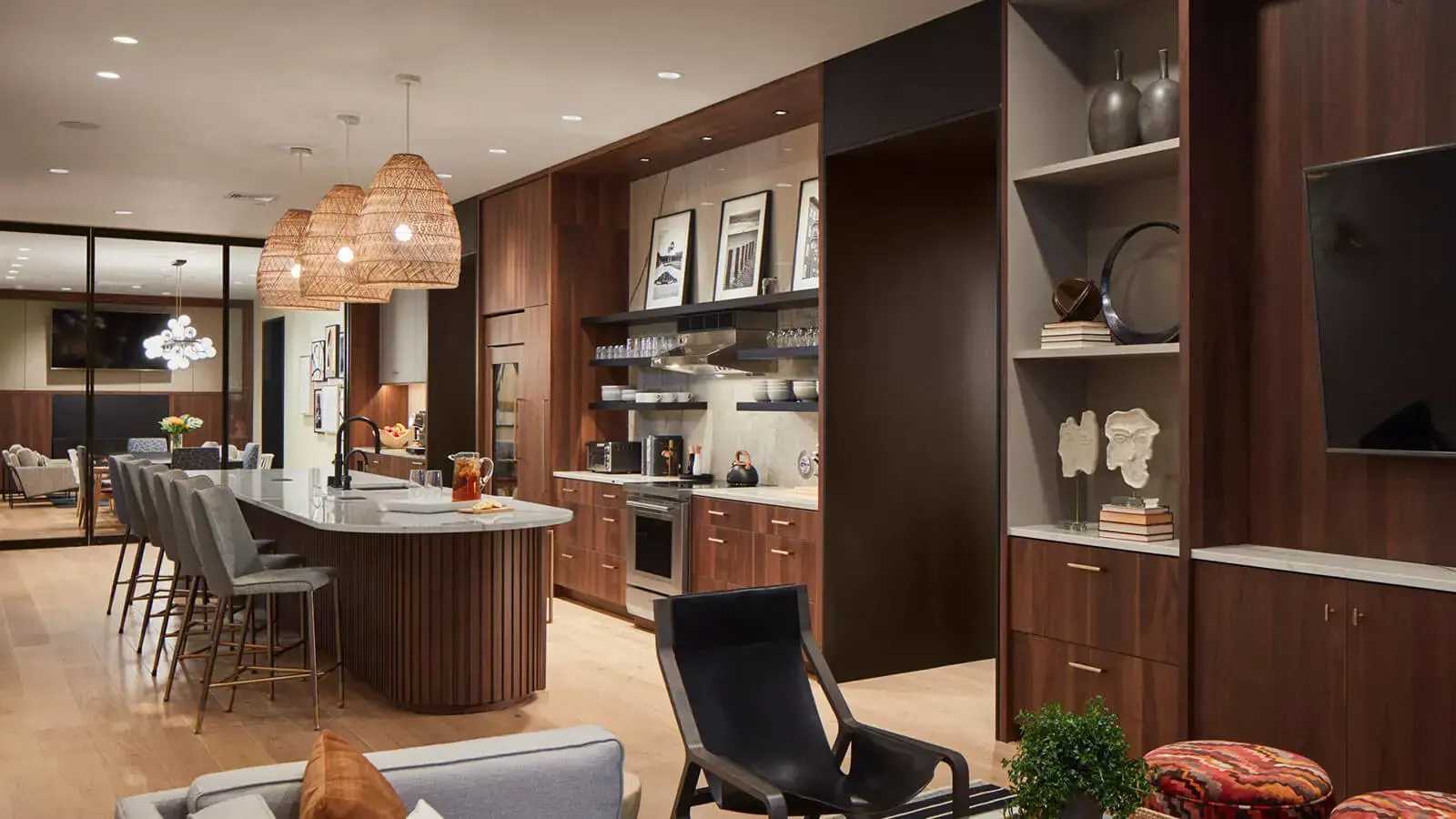 Connect With the Pulse of the City
Our downtown Milwaukee guesthouse places guests in the center of the city's action. If you like life in the fast lane and enjoy the sounds of the city all around you, then our downtown guesthouse is perfect for you. But of course, it isn't just about what's outside our doors. Inside, you'll find 31 well-appointed rooms, our signature fully furnished chef's kitchens on each floor, a dramatic rooftop event space with more intimate meeting spaces on all floors, and a perfectly placed speak-easy/entertainment room in the lower level. Kinn Guesthouse Downtown Milwaukee is perfect for casual or business travelers alike, with curated spaces that are a fusion of modern hotel luxury and the creature comforts of home, all under one roof.
Get a Feel for the Downtown Area and Our Guesthouse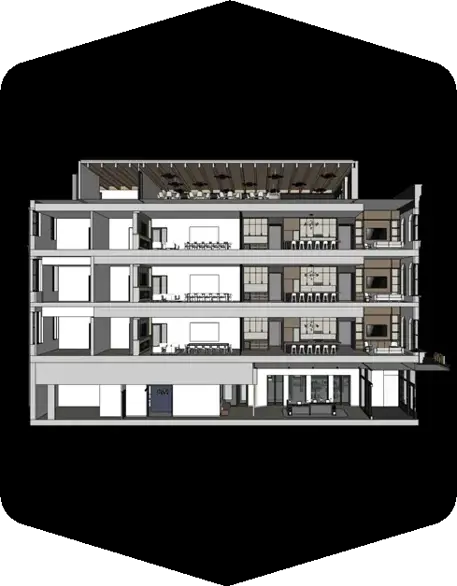 Kinn Milwaukee 360º Virtual Tour
Our 31-room guesthouse is the first of its kind in Downtown Milwaukee. If you're not familiar with our concept, guests describe us as the ideal hybrid between a micro boutique hotel and a more residential style rental. See for yourself.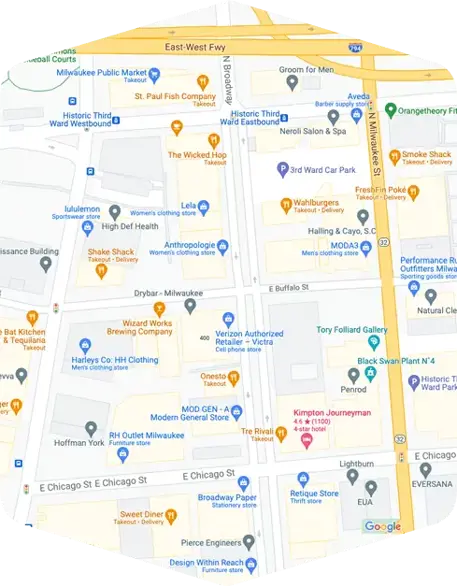 Downtown Shops & Fun Stops
Dive right into the lively and energetic scene right outside our front doors. From eateries and coffee shops to fashion boutiques, theaters and popular pubs, downtown Milwaukee is packed with places to explore. Preview a few of the local faves.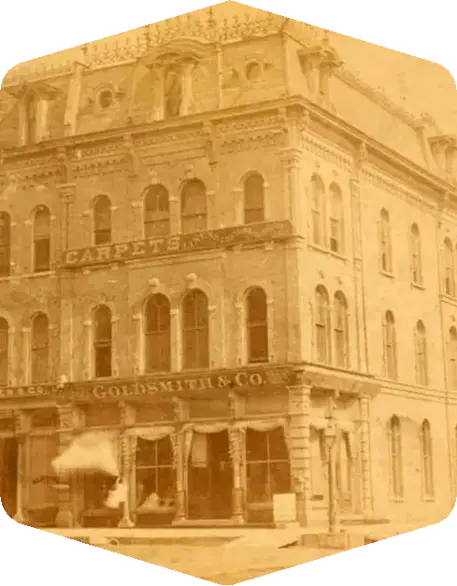 Kinn Milwaukee Building History
Always a cornerstone of old Milwaukee's bustling downtown area, our building was once the hub for merchants of many different trades. Some of the more notable former tenants were hat makers, wholesalers, lawyers and an ad agency.
AT KINN DOWNTOWN, WE MAKE RESIDENTIAL SEEM PRESIDENTIAL
Or is it the other way around? Actually, it's both. We've poured our heart and soul into making sure every one of our rooms is the right mix of glam and fam. Here, you can kick back after work, shopping, and venturing! We promise you will feel right at home. For example, our private baths with walk-in showers and Waterworks® fixtures, appointed art from locals, Brooklinen® bedding, comfy Omaha mattresses, Apple TV, access to our fully stocked chef's communal kitchen, and more.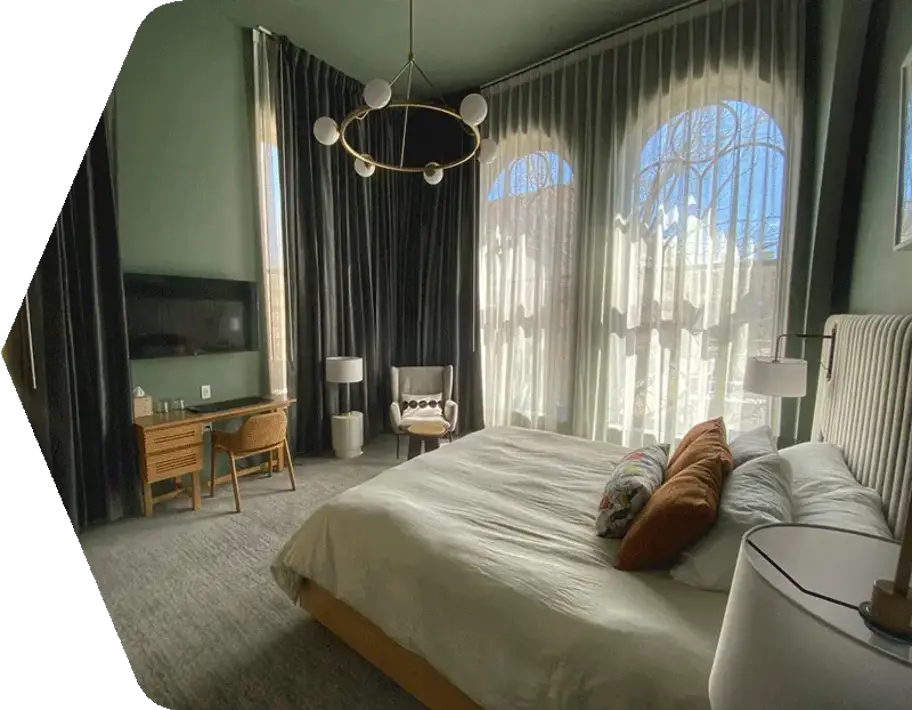 The Inspiration for Our Guesthouse Concept
What do you get when you combine a family's history and passion for hospitality, a street name, and the abbreviation for a native word that means "mixed"? You get Kinn, a one-of-a-kind hotel experience that perfectly mixes the eclectic style of a boutique hotel with the amenities and down-home feeling of a residential rental property. Learn more about the inspiration behind our unique approach to hospitality and why we chose Milwaukee as the perfect place to start this adventure.
FOUR-LEGGED GUESTS WELCOME
We have dog-friendly rooms in our Downtown Milwaukee Guesthouse. With hardwood and tile flooring throughout, messes cause us a little less stress. We also provide dog bowls for your convenience. The fee is $65 per pet with a weight limit of 65 pounds per pet. All dogs must be crated if left alone in the room. Limit of 2 pets per room. Please let us know during booking whether your best friend will be "tagging" along.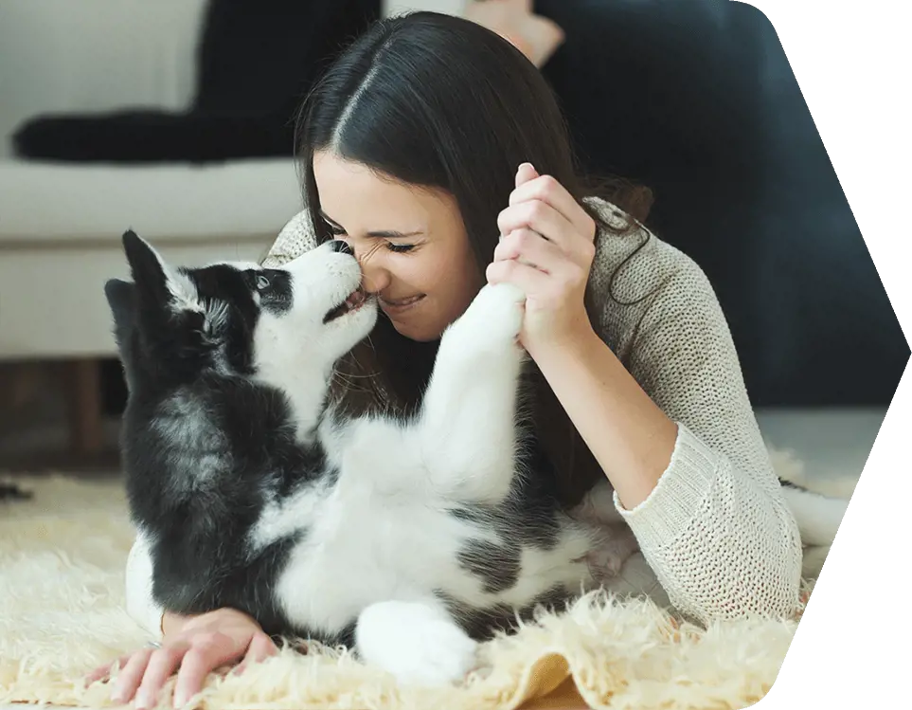 THE WOLF ON BROADWAY
Now Open Fall 2023
The owners of Uncle Wolfies have opened an incredible new restaurant... The Wolf on Broadway. Expect the same great food and drinks from this amazing team. We're thrilled to have Wolfgang & Whitney, two of the most wonderful people you'll ever meet, join our Kinn family.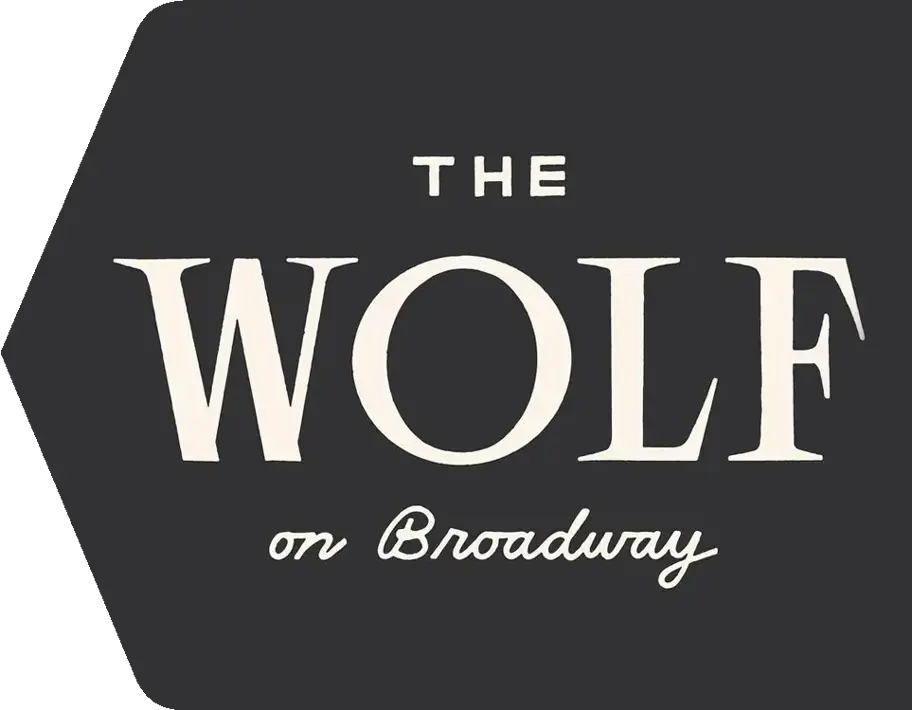 More Ways to Book and Enjoy Your Stay at Kinn Milwaukee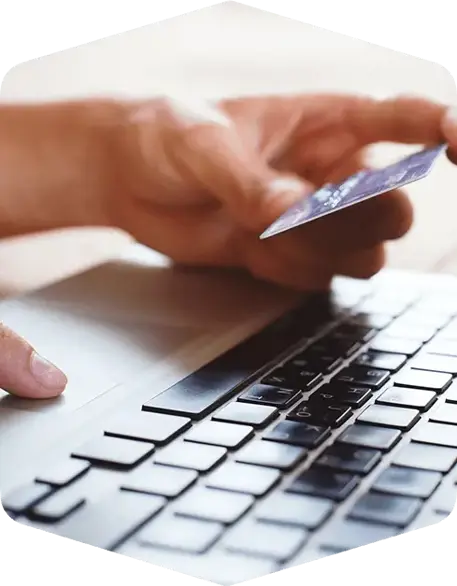 Booking Direct Saves You Coin
Besides saving 15% on any single-room stay, we'll price-match the lowest online rates. Enjoy earlier check-ins and later check-out. If that's not reason enough, how's never having to pay a cancellation fee. Who knows, you might even make it onto our Christmas card list.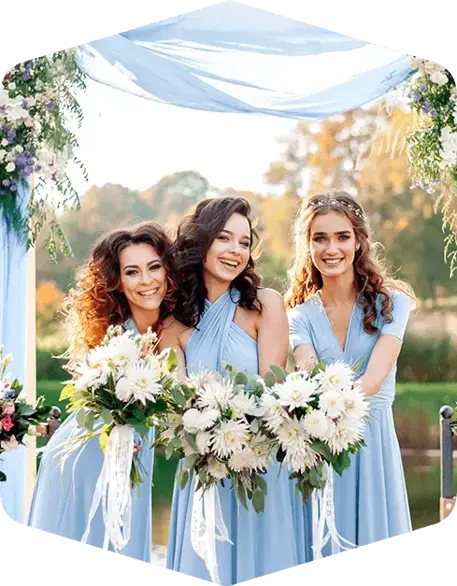 Book a Room or a Whole Floor
Planning a girl or guy's trip? Need a place for the whole wedding party to stay together? We rent entire floors of rooms and, in some cases, the entire property. Eliminate the hassle of offsite meetups and additional time crunch on your schedule by booking your group stay at Kinn.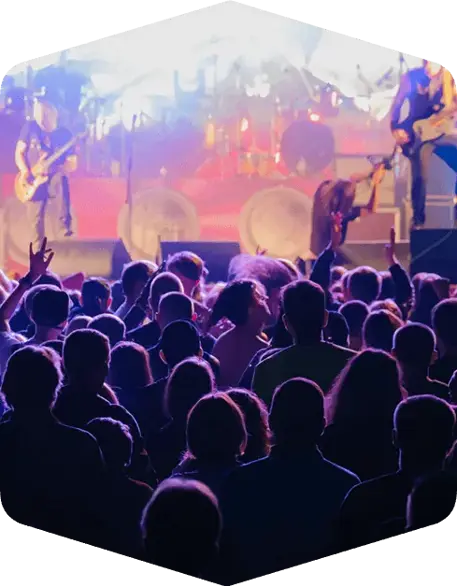 Events & Happenings
Live music, gallery nights, festivals, sporting events, live theater, you name it. Downtown Milwaukee has a lot of exciting activities going on throughout the year. We've included some of the free stuff as well as other cool things to do that are popular with the locals.