Kinn Guesthouse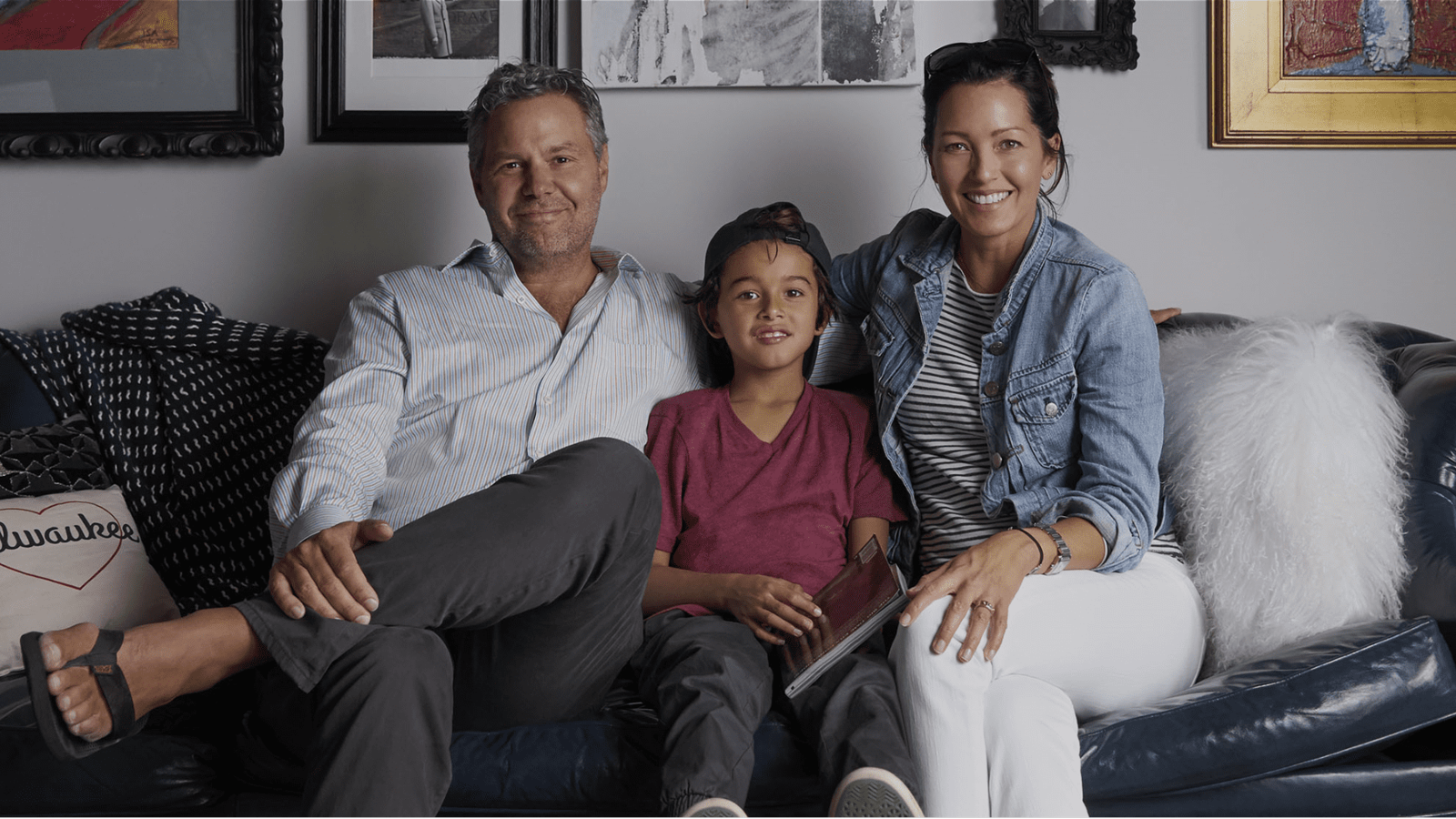 How Kin Led to Kinn
Hello, I'm Charles Bailey. The Kinn Guesthouse story is one about family, my family. Having resided in the Wicker Park neighborhood of Chicago for many years, my wife and I, with an increasingly active 4-year-old, began to feel the need to move out of the city in search of a better environment to raise our son. As a lifelong native, I saw the appeal of what suburban Chicago had to offer, especially since most of my family still lived there. But on a chance visit to see some friends in Milwaukee, I was drawn to its sense of community and quaint Midwestern charm. It reminded me a lot of the Chicago I grew up in.
It wasn't long after that fateful trip to Milwaukee that I decided to move my family there. While exploring and getting acquainted with our new home, I found myself reflecting on the hospitality business. It conjured up childhood memories of watching my grandfather and father running The Drake Hotels in Chicago and Oak Brook for over 50 years. I remember thinking how luxurious it seemed, a 400-room, service-centric experience with doormen with white gloves, bell hops, room service on silver-domed platters and lobbies that could fit full-sized homes. Part of me thought I'd never be able to live the dream of owning a hotel of my own or of following in my family's footsteps without that version of luxury.
But one day, when thinking about my next chapter in life, I had an "a-ha" moment. What if a life in hospitality wasn't out of reach? What if I could create a new model for a hotel? I realized that luxury means something completely different today than it did so many years ago. The modern traveler is looking for more authentic experiences in their hotel stay. They don't want a huge 400-room property, turn-down service, concierge treatment, or grandiose lobbies as much as they want the efficiency of self-check-in, contactless service, beautiful spacious rooms with modern amenities, and the freedom to experience a property on their own terms and comfort level, like they would at home. And that's when I set out to redefine what luxury lodging could be.
It wasn't long after this realization that we purchased a historic building in Bay View, renovated it and, ultimately, started our journey in hospitality, just like my father and grandfather. And now you know how kin led to Kinn.
We look forward to meeting you and sharing our dream with you at Kinn Guesthouse.
WHY WE CHOSE THE NAME KINN
When we named our guesthouse, we wanted it to have a connection to family and to the local community where we were starting our new adventure. We also wanted it to tie-in with our vision of providing the ideal mix of hotel and home experiences. We did some research and discovered that the street name where we're located, Kinnickinnic Ave., actually means "to mix two things together." That's when we knew we had landed on the perfect name.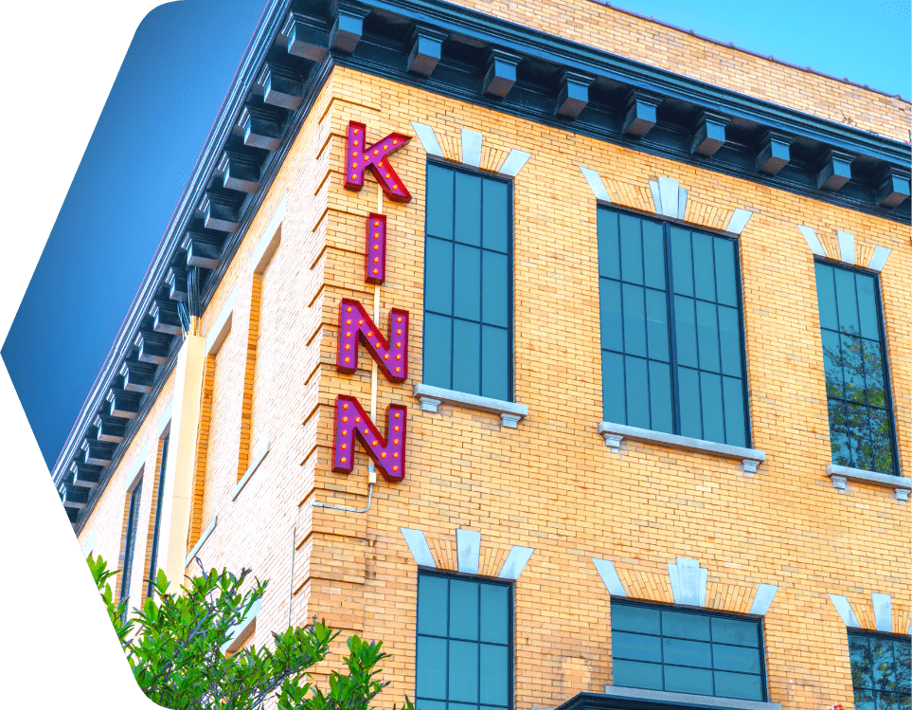 Turning Our Dream into a Mission
Our dream was to create a first-of-its-kind guesthouse that perfectly mixes hotel and home in ways that had never been done before, and to provide guests with a sense of discovery, connectivity, and community in the process.
Our mission is to ensure our guesthouse experience brings together and thoughtfully combines the best of both worlds: luxury and comfort, historic and modern, tech and traditional, private and social, solo and group experiences, neighborhood feel and city access.
Our promise is to never lose sight of why we got into this in the first place and to always provide that perfect mix of hotel and home.
Discover Memorable, One-of-a-Kind Experiences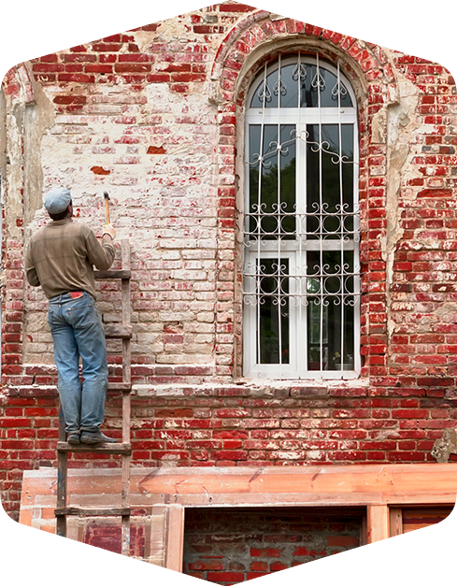 Our Buildings Have a Past
We believe that buildings with an interesting history, especially buildings that locals used as a place to gather in the past, are great places to carry out our guesthouse concept in a way that respects the history of the original building's architecture and sense of place.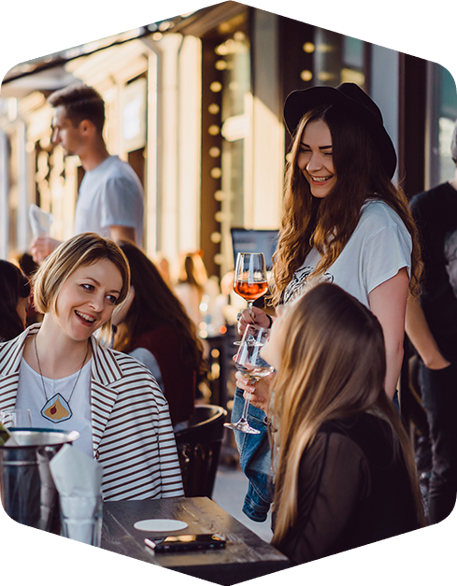 Immerse Yourself in Local Culture
We want our guests to explore the local culture and neighborhoods that are right outside our doors. Finding the perfect location means providing eclectic options for what our guests want - local food, shopping, art, activities, and events all within walking distance.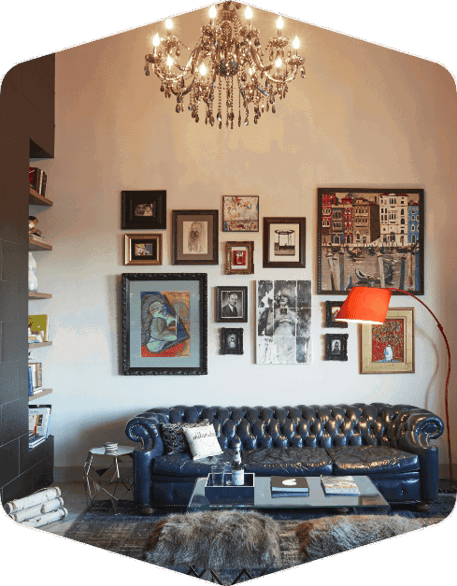 A Uniquely Personal Take on Luxury
Travelers today, more than ever, are looking for unique and authentic experiences–in the destination, activities, and lodging as well. From the location to design, to the services and amenities, we feel that Kinn delivers an experience like no other and will leave a mark on all who visit.