Kinn Guesthouse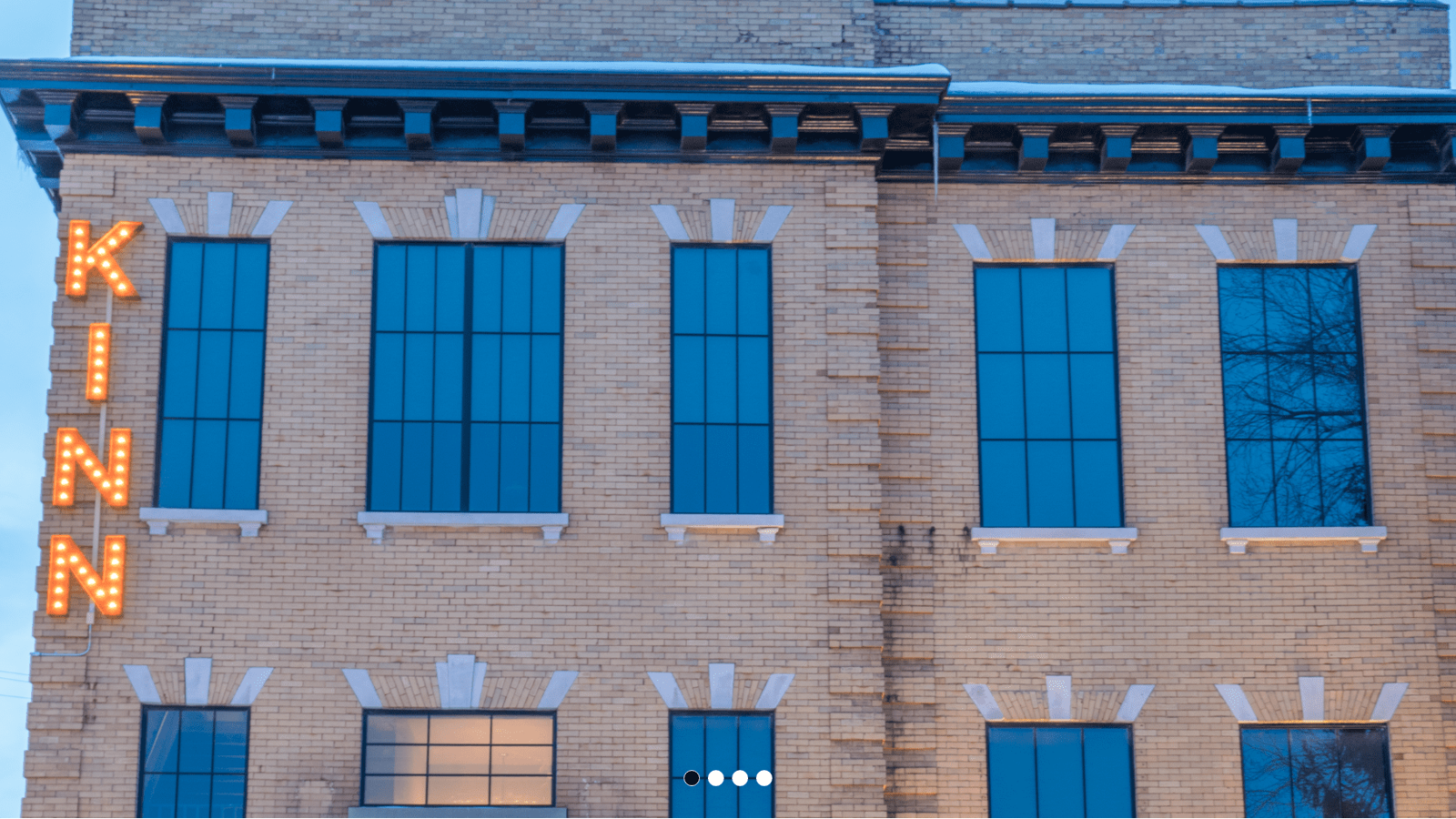 Because Sometimes One Room, or Two, Isn't Enough
Looking for enough space to get a large group of friends or family together for a weekend? No problem. We make the entire property available for groups of up to 22 guests, where you can stay and socialize on your terms. You can enjoy the amenities and hotel luxury we provide in a setting that is private and feels more like staying at a friend's home…a large, beautifully decorated, room for everybody to sleep, wake up and cook breakfast in a dream kitchen type of home. Everyone gets an access code at check-in so they can come and go as they please. No need to worry about disturbing or being disturbed by other guests, the place is yours for as long as you have it booked. Contact us to learn more about booking the entire property.
Just the Right Balance of Private and Social Spaces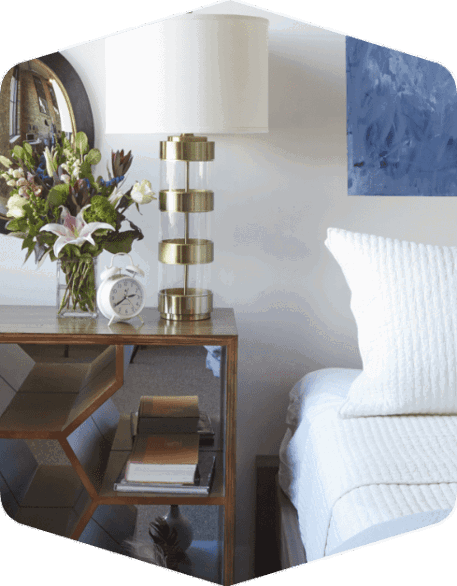 Eight Supremely Appointed Rooms
We want our guests to be as excited to come back to their rooms as they are when planning adventures outside them, which is why all our rooms come with spacious walk-in showers, appointed art from locals, Brooklinen® bedding, comfy Omaha mattresses, Apple TV, and more.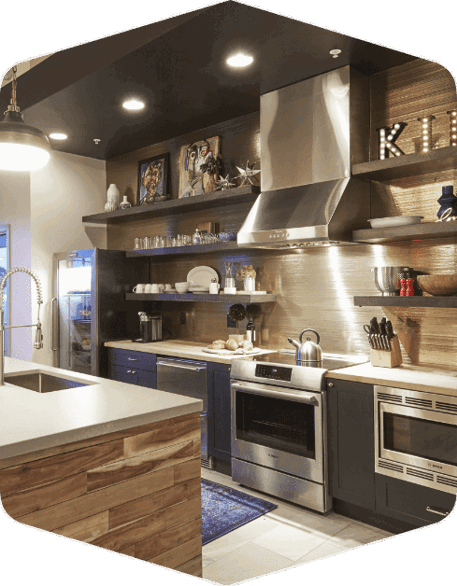 A Culinary Dream Come True
The family that cooks together, stays together. That was the motivation behind our fully stocked chef's kitchen, accessible to every guest and the perfect space for large groups to plan, cook and enjoy meals together. The pro series appliances, full island and natural wood finishes make it truly feel like a home away from home.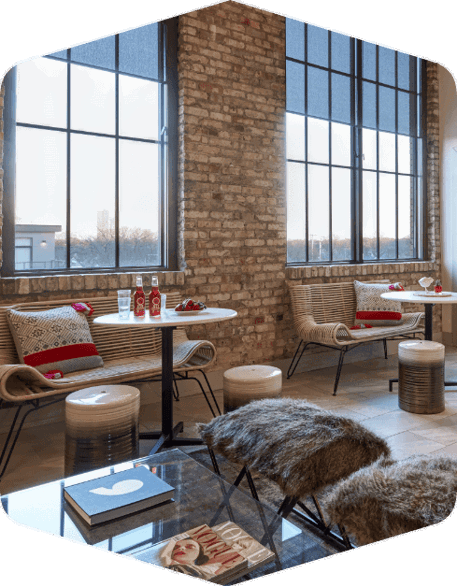 Plenty of Space to Gather
Adjacent to the dreamy kitchen is an equally impressive common living room, forming an open-concept space that guests rave about. Cozy up by the fireplace and lounge on the couch, or step outside onto the large private patio. Both have plenty of space for you and your group to entertain and socialize on your terms.
CONTACT US FOR GROUP RATES
(855) 546-6653
You will find our rates to be highly competitive, whether you're looking to rent the entire house for a large group or simply need to book a small cluster of rooms adjacent to one another, we offer various options to accommodate our guest's needs. We recommend calling at least 30 days in advance for booking of three or more rooms.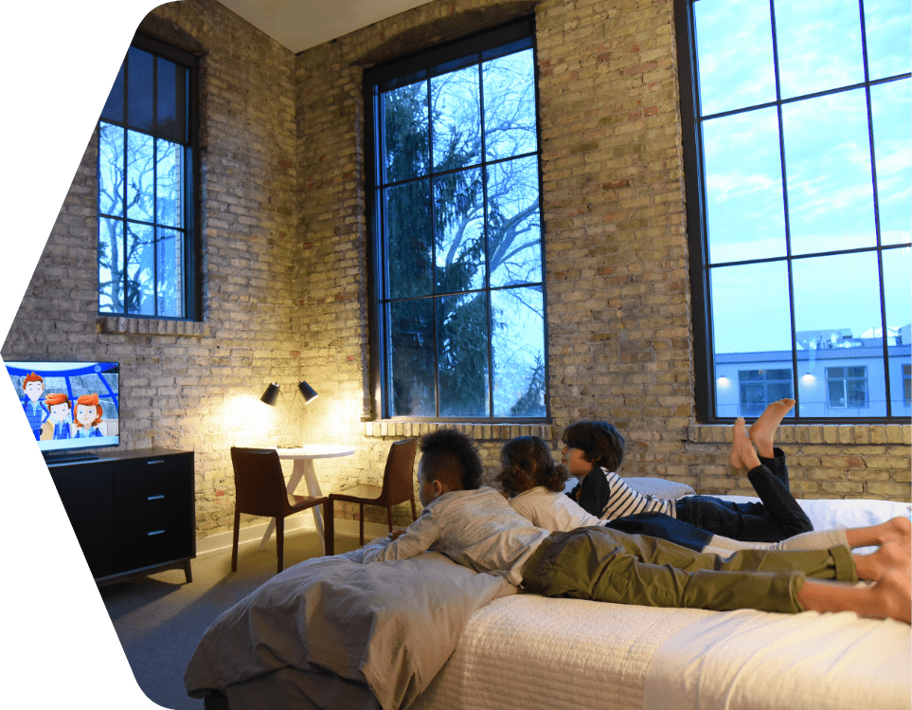 Continue Exploring Our Bay View Guesthouse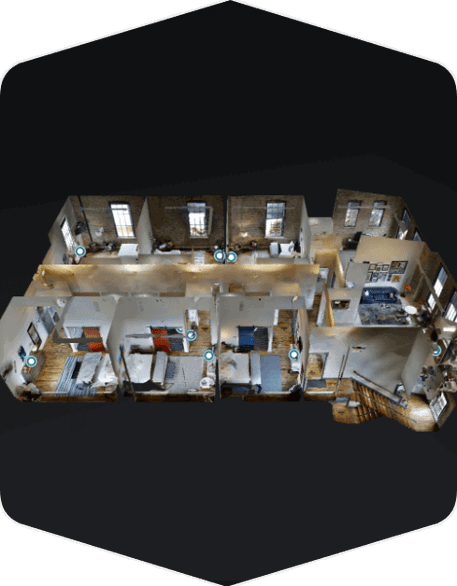 Kinn Bay View 360º Virtual Tour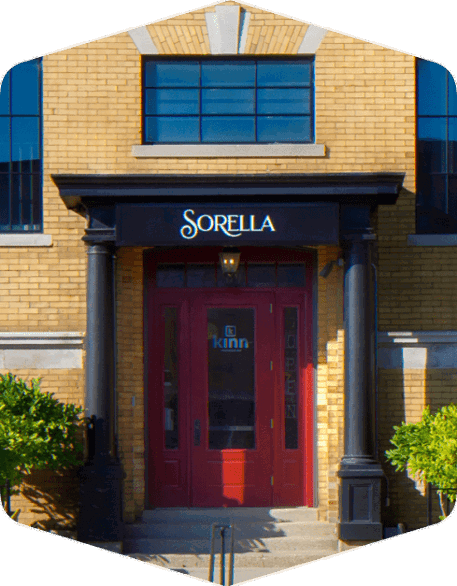 Kinn Bay View Building History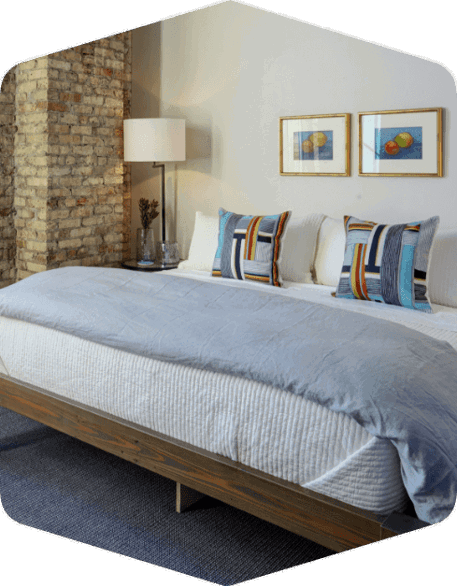 Kinn Bay View Rooms
We are celebrating getting married yesterday and this was the perfect place to stay! Everything is so unique and beautiful. Suite 1 is amazing! Thank you so much.

CARLI & EVAN - 2019
Charles & Connie,
Thank you very much for making our stay so enjoyable! The Kinn is an incredible hotel, easily the best accommodations we have ever stayed in – the rooms and common areas were perfect and staying here was a great way to celebrate our daughter's 16th b-day with these other friends. We already looking forward to our next visit!

THE REILLY FAMILY - 2017
Kinn, you are a shining star. A lovely place to rest and relax after stressful days. We will be back! (but in Room 8 as aging pup can't do the stairs :)

AMY & LILA - 2021
Dear Charles, Connie & Kinn Team,
Bryon & I had a great stay! This experience is way better than any large hotel chain and we plan to be back when we next visit Milwaukee. Thanks for the croissants to send us on our way!
Take care.

BENNET & BRYON - 2020
Thank you so much for sharing your beautiful space with us! It was the perfect setting for my bridal party to relax in and get ready for the big day. Charles – you went above and beyond to make sure we had everything we needed. Cheers.

MARGARET M. & COMPANY - 2017