Kinn Guesthouse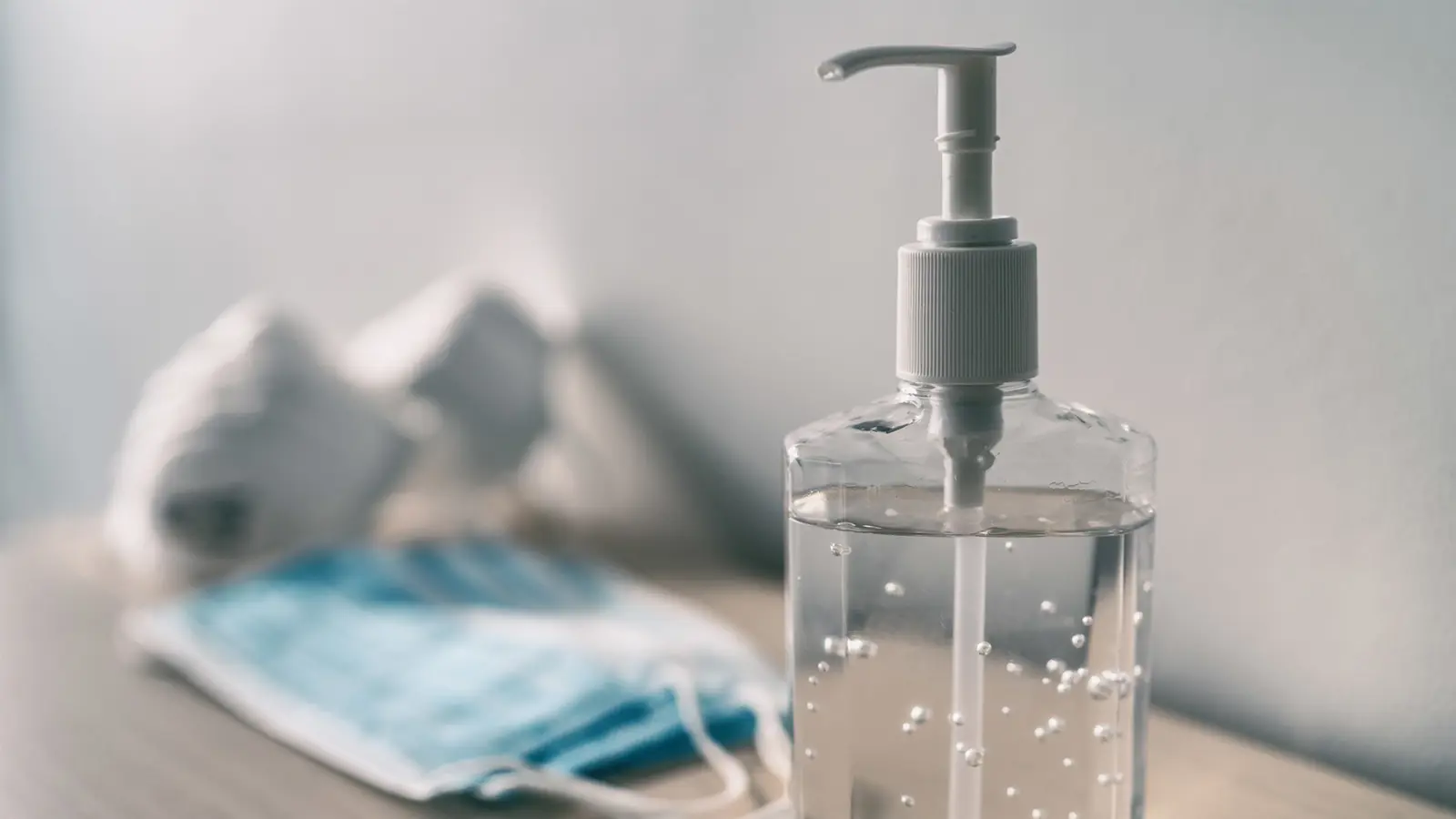 Commitment to Health & Safety Protocols
The health and well-being of our guests is our highest priority here at Kinn Guesthouse. We want our property to provide a welcoming environment to everyone who sets foot through our door, and we understand that your peace of mind is a critical part of an overall positive travel experience. As such, we wish to reaffirm our commitment to abiding by all COVID-19 health & safety protocols outlined by the Center for Disease Control (CDC), as well as our local health authorities. Not only will we continue providing the utmost care in this regard, but we will actively monitor the situation as it evolves and adjust our practices accordingly. Due to rising COVID cases and to ensure the health and safety of every guest, early check-in is not available. If you need special access to the property before 3pm, please contact us 24-hours before your arrival for approval and access. We apologize for the inconvenience.
Advanced Air Sanitation System
This system improves air quality by reducing such airborne offenders as odors, VOCs, particles, and you guessed it – biological pathogens. This is the most advanced centralized sanitation system available on the market today, which is in keeping with our dedication to staying on the cutting edge of guest service. We are very proud of this installation, because we feel it is the perfect representation of everything that we are doing to keep you safe during your stay with us here at Kinn Guesthouse.
Keeping You Safe
In an abundance of caution, we have increased our already stringent sanitation practices to include higher frequency cleaning, high heat laundering, and hospital-grade disinfectants. You will also find hand sanitizer and hand soap readily available throughout our premises.
Incorporating Protocols In Guest Spaces
In our suites, you will find that we have provided you with disposable masks for your personal protection. We ask that you wear these any time you leave your suite to enter a common area, especially hallways and entryways. Your suites are being regularly disinfected with hospital-grade agents and high-heat protocols.
Ensuring Safe Deliveries
If you are expecting a meal or grocery delivery, we ask that you request contactless delivery from your food service provider. When you receive your delivery, please bring it directly to your suite, where you can enjoy your meal with social distancing in mind. Delivery drivers are also being asked to abide by the same hygiene protocols we are asking of our guests.
If you have any concerns whatsoever about your stay with us, please contact us at your convenience at (855) 546-6653.
More Ways to Book and Enjoy Your Stay at Kinn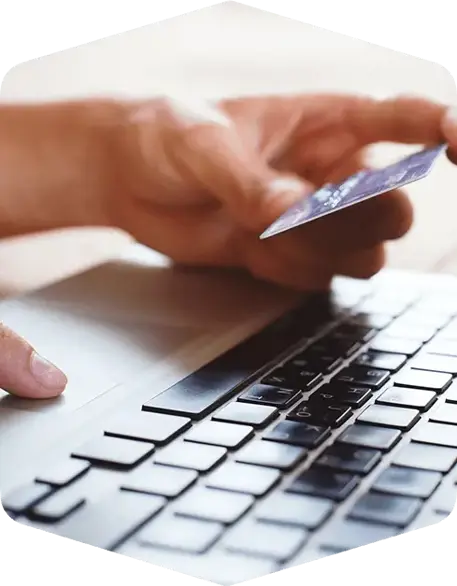 Booking Direct Saves You Coin
Besides saving 15% on any single-room stay, we'll price-match the lowest online rates. Enjoy earlier check-ins and later check-out. If that's not reason enough, how's never having to pay a cancellation fee. Who knows, you might even make it onto our Christmas card list.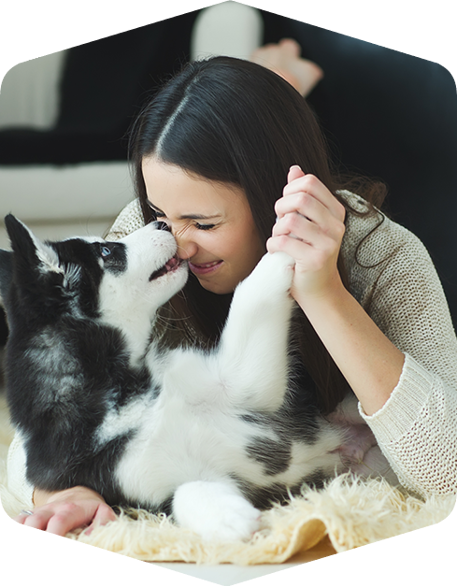 Your Pets Are Always Welcome
At Kinn, we love waggly tales and the sound of paws pitter-pattering about our halls. If your best friend is checking in with you, please let us know during the booking process. There is a $65 pet fee per room and limit of 2 pets per booking. Due to local laws and ordinances, exotic pets are not allowed.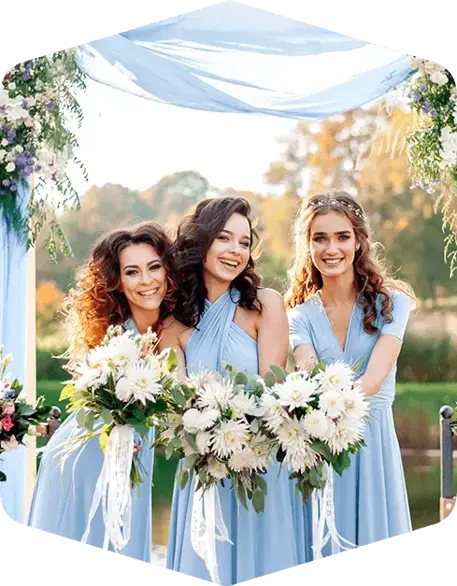 Book A Room Or A Whole Floor
Planning a girl or guy's trip? Need a place for the whole wedding party to stay together? We rent entire floors of rooms and, in some cases, the entire property. Eliminate the hassle of offsite meetups and additional time crunch on your schedule by booking your group stay at a Kinn guesthouse.
We are celebrating getting married yesterday and this was the perfect place to stay! Everything is so unique and beautiful. Suite 1 is amazing! Thank you so much.

CARLI & EVAN - 2019
Charles & Connie,
Thank you very much for making our stay so enjoyable! The Kinn is an incredible hotel, easily the best accommodations we have ever stayed in – the rooms and common areas were perfect and staying here was a great way to celebrate our daughter's 16th b-day with these other friends. We already looking forward to our next visit!

THE REILLY FAMILY - 2017
Kinn, you are a shining star. A lovely place to rest and relax after stressful days. We will be back! (but in Room 8 as aging pup can't do the stairs :)

AMY & LILA - 2021
Dear Charles, Connie & Kinn Team,
Bryon & I had a great stay! This experience is way better than any large hotel chain and we plan to be back when we next visit Milwaukee. Thanks for the croissants to send us on our way!
Take care.

BENNET & BRYON - 2020
Thank you so much for sharing your beautiful space with us! It was the perfect setting for my bridal party to relax in and get ready for the big day. Charles – you went above and beyond to make sure we had everything we needed. Cheers.

MARGARET M. & COMPANY - 2017