Kinn Guesthouse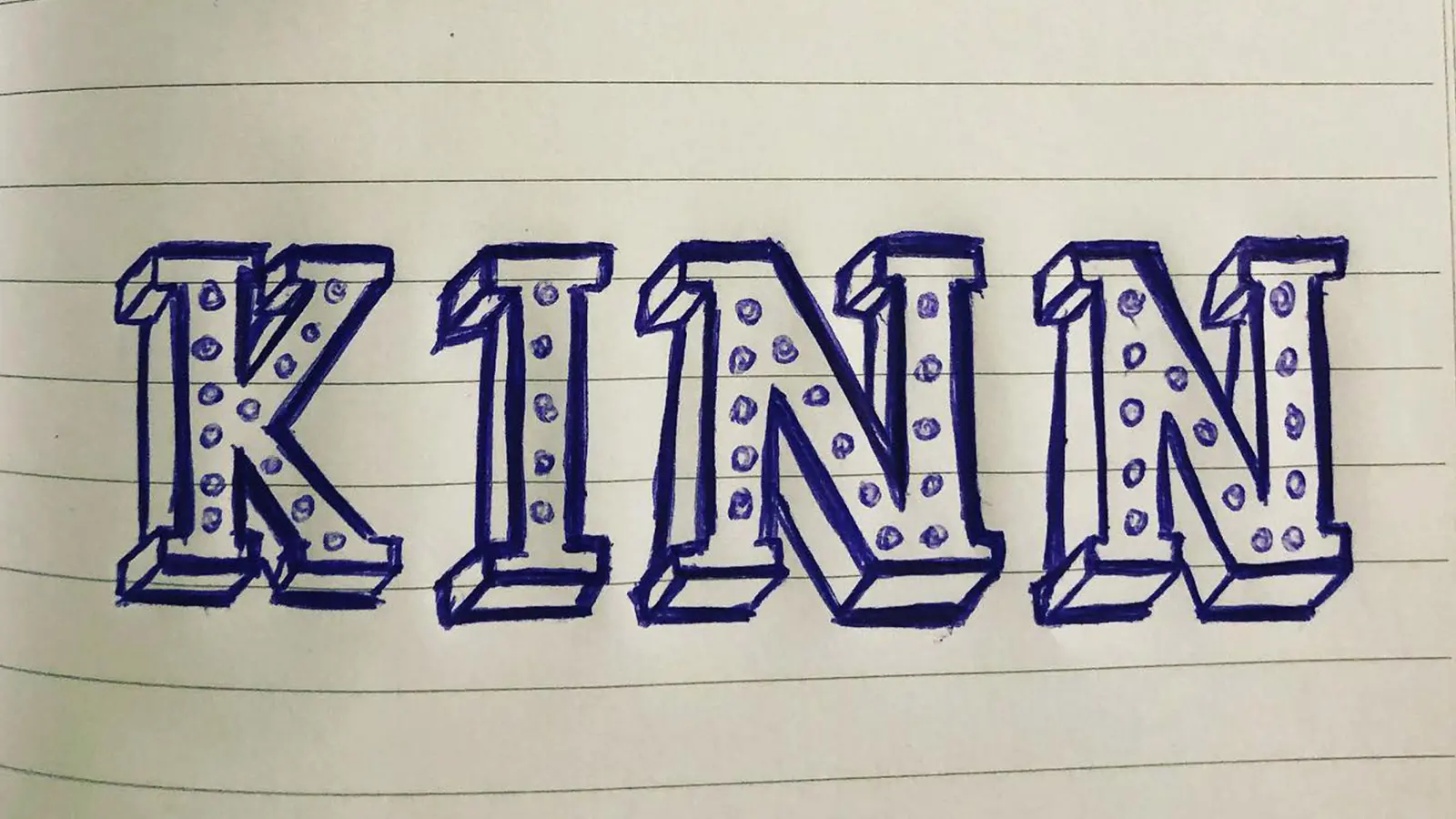 MARGARET M. & COMPANY
2017
Thank you so much for sharing your beautiful space with us! It was the perfect setting for my bridal party to relax in and get ready for the big day. Charles – you went above and beyond to make sure we had everything we needed. Cheers.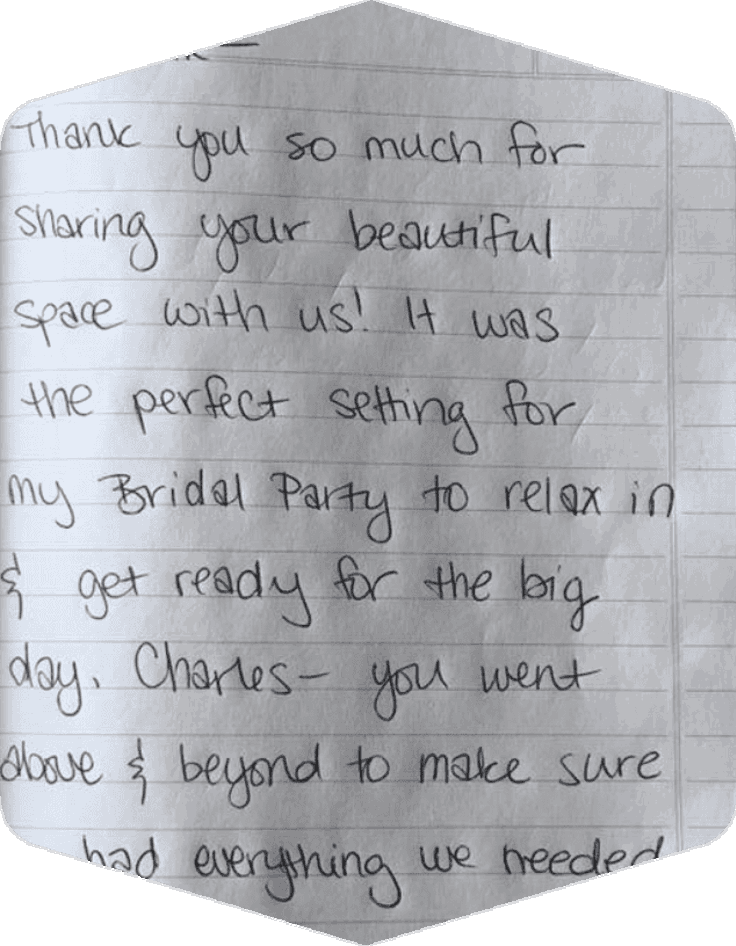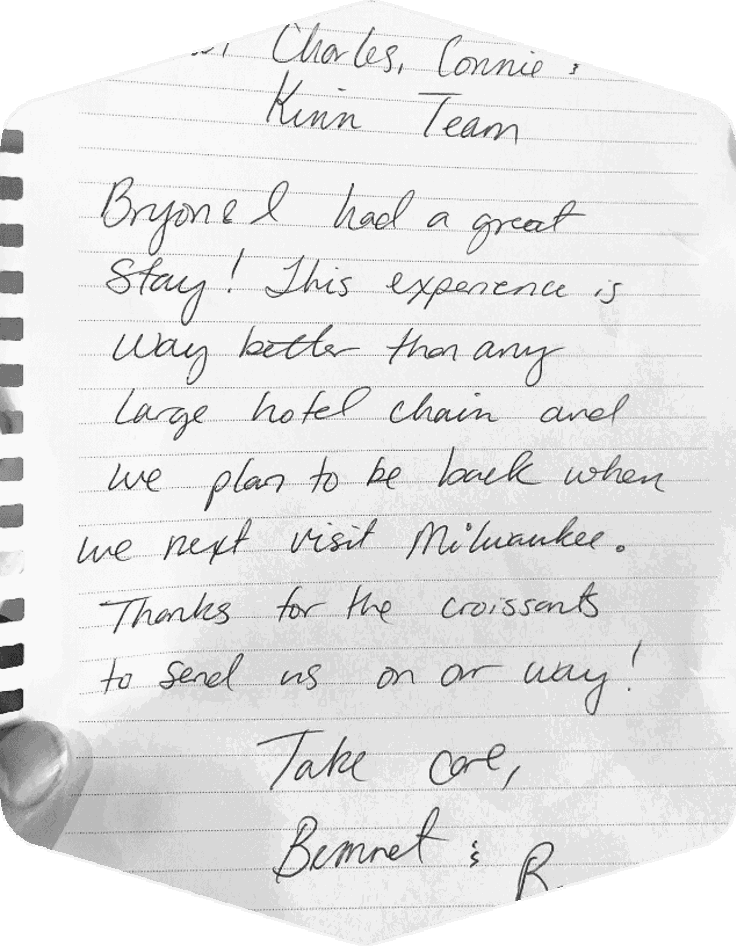 BENNET & BRYON
2020
Dear Charles, Connie & Kinn Team,
Bryon & I had a great stay! This experience is way better than any large hotel chain and we plan to be back when we next visit Milwaukee. Thanks for the croissants to send us on our way!
Take care.
THE REILLY FAMILY
2017
Charles & Connie,
Thank you very much for making our stay so enjoyable! The Kinn is an incredible hotel, easily the best accommodations we have ever stayed in – the rooms and common areas were perfect and staying here was a great way to celebrate our daughter's 16th b-day with these other friends. We already looking forward to our next visit!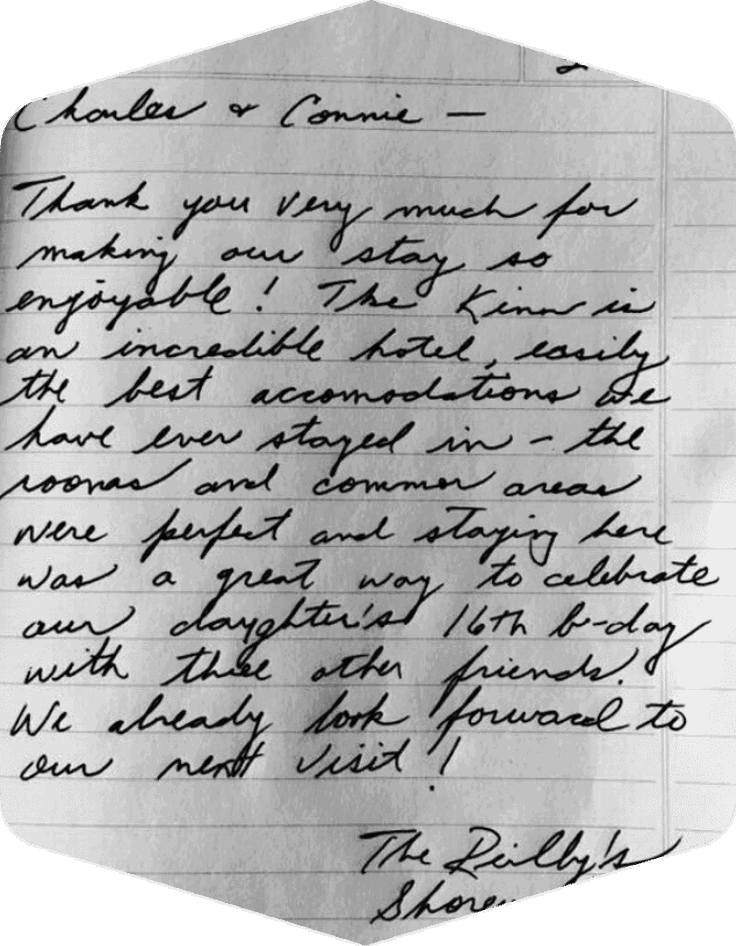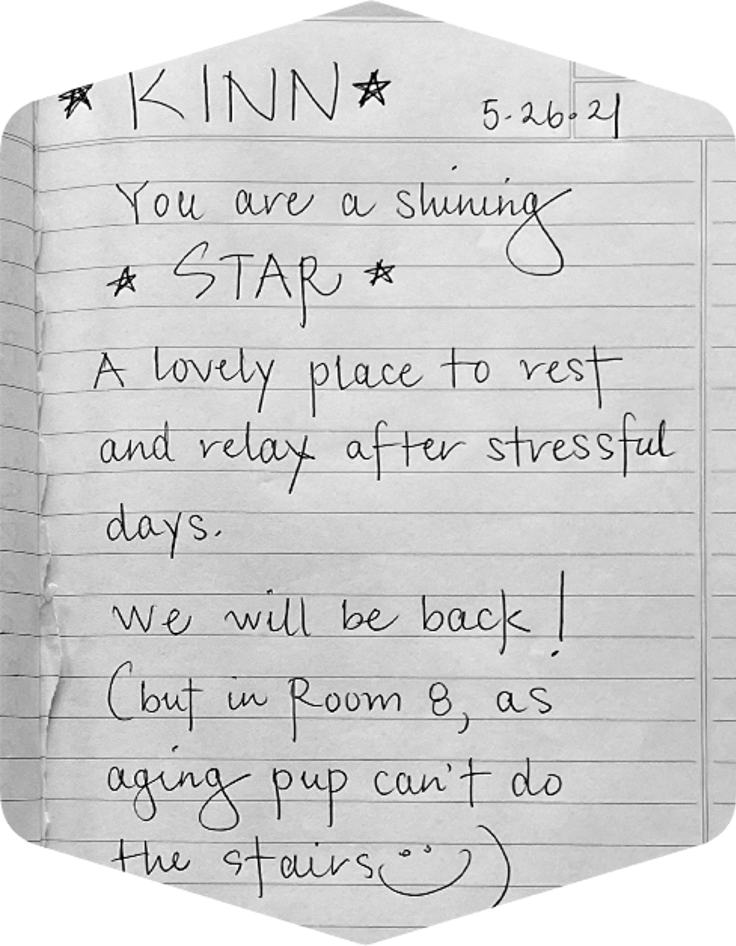 AMY & LILA
2021
Kinn, you are a shining star. A lovely place to rest and relax after stressful days. We will be back! (but in Room 8 as aging pup can't do the stairs :)
NANCY & JEFF H.
2020
Kinn-
Absolutely great unique place. We stay at a wide range of "non-chain" lodging – BNB's, lodges, cabins, boutique hotels, etc and this is definitely one of the most pleasant discoveries. We had read about you at opening a few years ago but kind of "forgot" so when we were planning a quick mini-getaway to Cedarburg I thought hey, let's check that Kinn place online-boom-that was it. Booked right away-great old building, super location-Tons of great eating options nearby-the character of squeaky old steps, funky art and those great tall windows-one of the best-We'll be back and spread the word!
Later-Thanx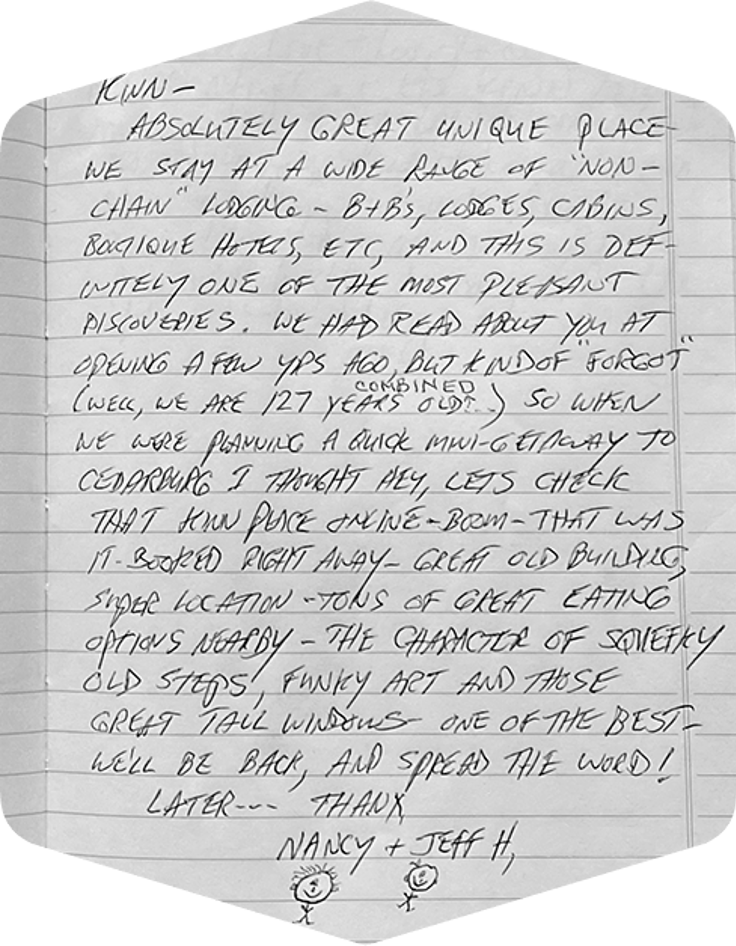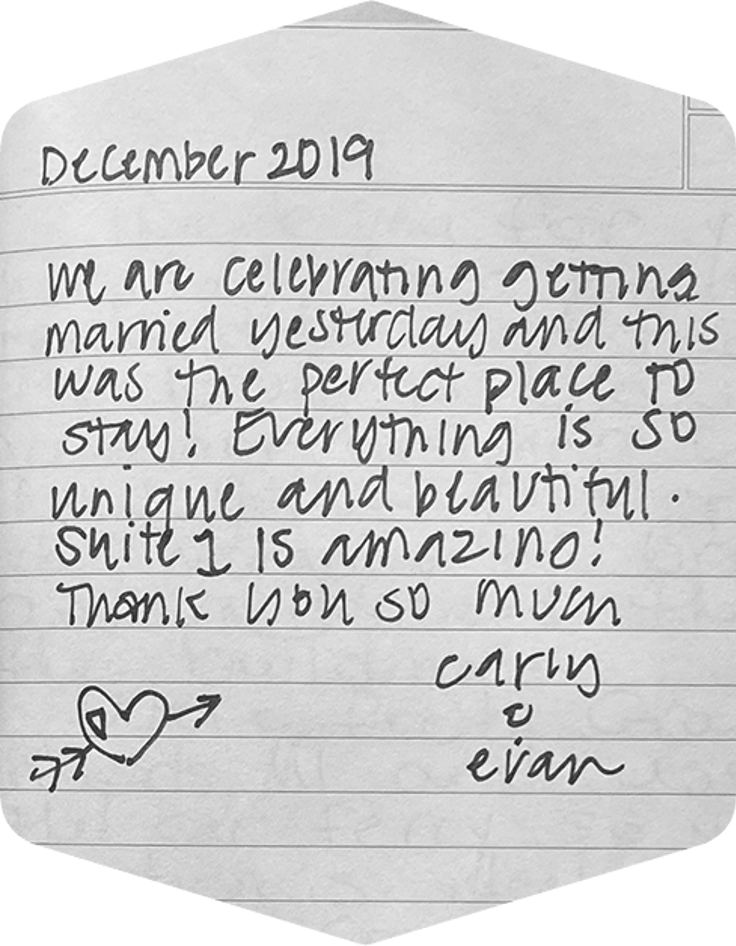 CARLI & EVAN
2019
We are celebrating getting married yesterday and this was the perfect place to stay! Everything is so unique and beautiful. Suite 1 is amazing! Thank you so much.